THE FORGOTTEN UNIVERSE
I'll try to organize this list of Forgotten Universe books by timeline and tag them by character (named) and order written (Series X) so if you like a specific segment of the Universe you can find related books more easily.
If you've never ready any of the Forgotten Universe books before, I highly recommend starting with 'FORGOTTEN,' but you don't have to in order to dive in.
I've tried to craft the stories so they can be read in any order (by series order, by favorite character, etc). So pick what direction appeals to you the most and enjoy :D
AROUND FIFTY-TWO YEARS FROM NOW
FORGOTTEN COLONY
KEYWORDS: Phase 1, Series 3, Caleb Card, John Washington
~250 years in the future.
THE FORGOTTEN
KEYWORDS: Phase 1, Series 1, Sheriff Duke
A colony ship headed to a new world. A Sheriff charged with keeping the peace. Some things are better off forgotten.
A fresh hope is rising in an old world. There's a new Sheriff in town.
The road may be long. The odds may be bad. The stakes may be high. You can't keep a good Sheriff down.
SIX MONTHS AFTER FORGOTTEN
Forgotten Earth
KEYWORDS: Phase 1, Series 2, Sheriff Duke, Nathan Stacker
ONE YEAR AFTER FORGOTTEN
FORGOTTEN FALLOUT. A SHERIFF DUKE STORY.
KEYWORDS: Phase 1, Series 4, Sheriff Duke, Max
Earth. After the invasion. Vicious aliens roam the landscape while humankind struggles for survival in the shattered remains of civilization...
Once. Just once. Sheriff Hayden Duke would love to get involved in a mess that didn't blow up into an all-out disaster. Not this time.
When the going gets tough, Sheriff Duke gets tougher.
Two months after Forgotten Fallout
FORGOTTEN VENGEANCE
Keywords: Phase 1, Series 5, Sheriff Duke, Caleb Card, Nathan Stacker, Isaac Pine, Max
Two hundred years ago, aliens invaded Earth.
A violent war followed. The enemy won.
Some of us escaped...

...most of us didn't.
The enemy is coming. The enemy is already here.
Old heroes will sacrifice everything. New heroes will rise.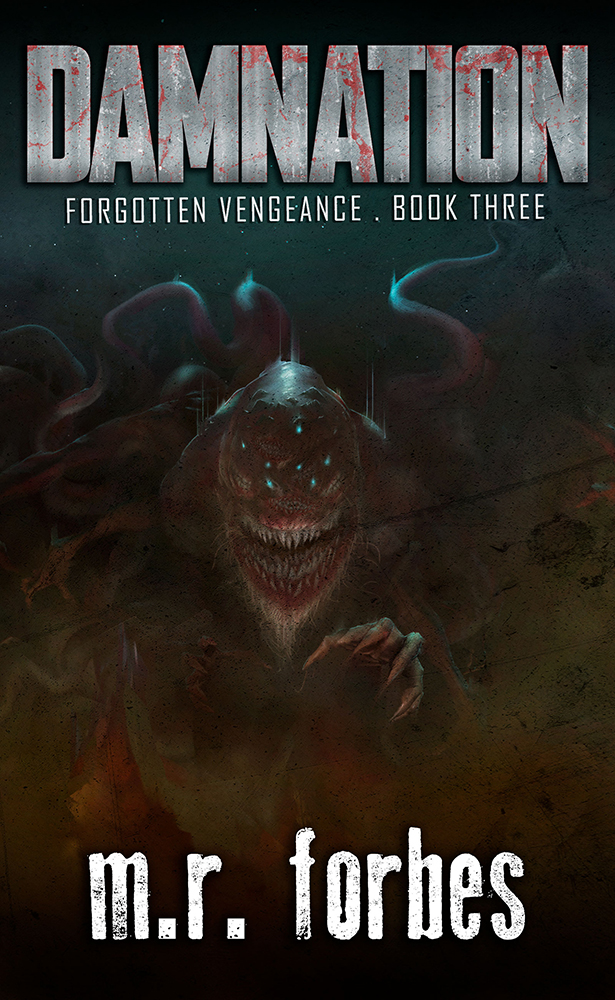 Three heroes. Two battlefronts. One desperate chance for victory.
PHASE 2 COMING IN 2020!
More Caleb Card, more Sheriff Duke, and some new heroes to meet and root for. Want to know when the books are out? Join my mailing list today!